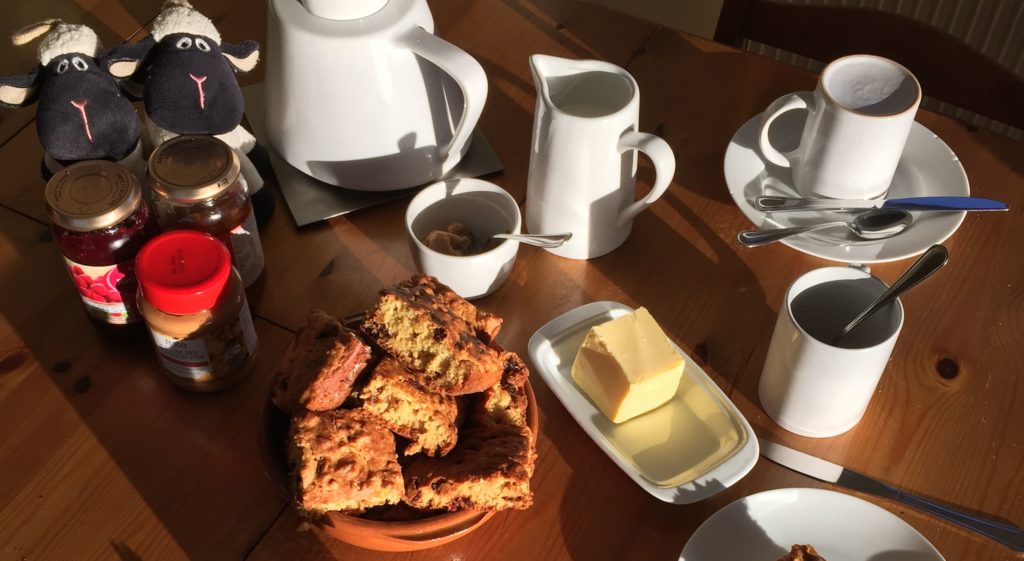 Breakfast in The Lookout is a self-catering breakfast – you find everything you need in the full fitted kitchen.
For the entire Lookout or the Tiny Lookout
Tea
Coffee
Fresh milk
Cereals
For a room in the B&B
Breakfast time between 9 and 10:30 am
Tea, Coffee, fresh milk and cereals
Plus small breakfast variations that change daily: (for example)
American pancakes
Fresh homemade scones
Fresh homemade soda bread
Toast
Jam and Marmelade
Yoghurt and fruits
Cooked eggs
Breakfast offers change every day. It's never a full Irish breakfast, but you will always find nice small items in our self-catering kitchen to fill your belly and to start your day.